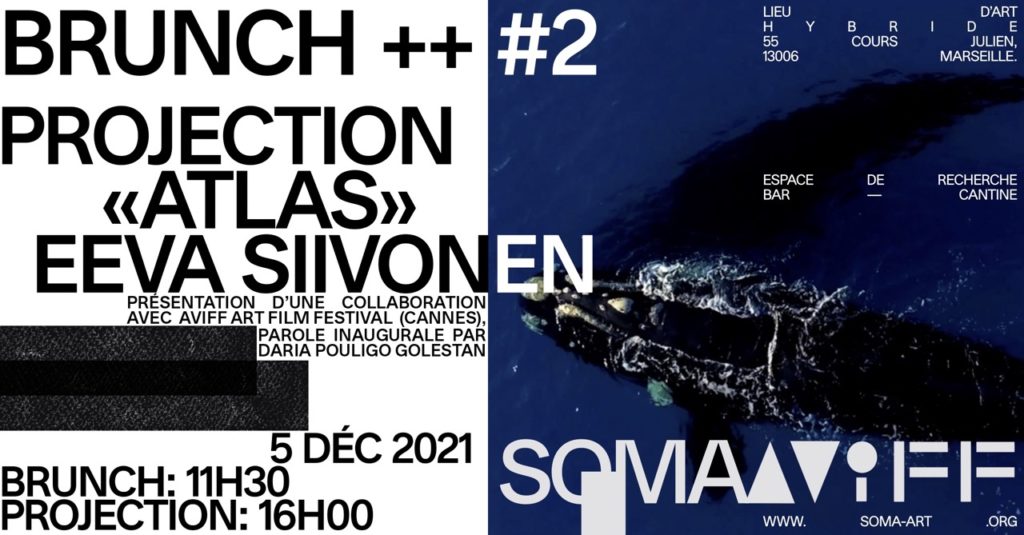 The second session of BRUNCH++ was conceived with the participation of the resident artist, Hamid SHAMS, with whom SOMA elaborated an Iranian menu. The ++ of the second Sunday was the inauguration of the collaboration with the video art festival AVIFF, which has settled in SOMA permanently.
On Sunday, December 5th, we will meet at SOMA for the inauguration of the collaboration between SOMA and AVIFF Art Film Festival (Cannes)! AVIFF will reside in SOMA during the season, enriching the film collection each month and integrating the selection into the life of our venue.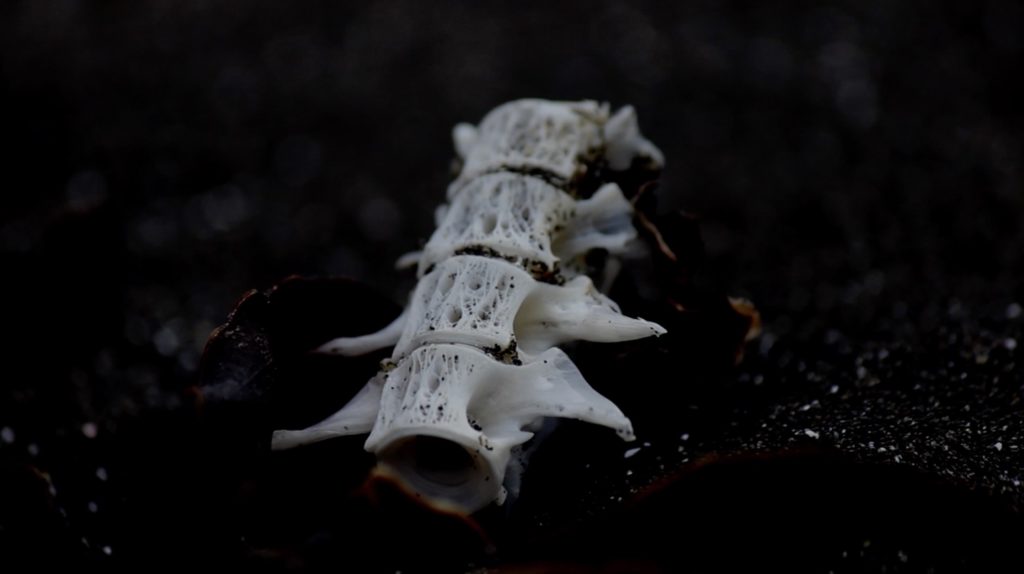 Daria Pouglio Golestan se charge de la programmation et présente le premier film dans la nouvelle médiathèque SOMA-AVIFF. L'inauguration sera ainsi suivie d'une projection du film ATLAS d'une auteure finlandaise Eeva Siivonen.
Atlas : se référant aux différentes notions d'Atlas comme la carte et l'illustration, comme la colonne vertébrale qui soutient la tête, ou enfin comme le Titan dans la mythologie grecque qui est condamné à soutenir le ciel sur ses épaules, ce film-essai prend la forme d'un carnet de voyage, ou d'une correspondance. Atlas explore à la fois le deuil et la recherche d'une identité éparpillée qui est transformée perpétuellement par les paysages dans lesquels le narrateur est jeté.