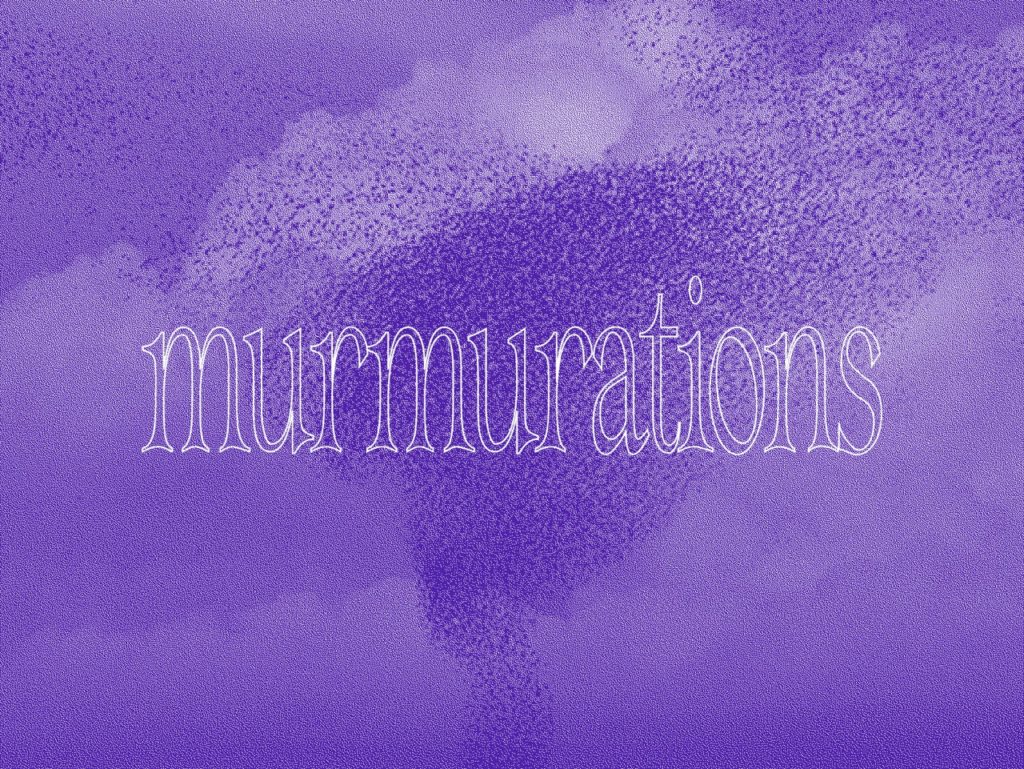 Murmurations #1
(The Murmurations phenomenon refers to gatherings of birds in flight, whose random movements, instinctive on an individual level, spread on a group scale.) 
 From June 23 to August 14, Fræme invites fourteen entities, referred to as project spaces, to take over the space that will host, at the end of the Summer, a part of Art-o-rama fair. Willing to federate the publics and actors of Marseille contemporary art scene, the organisation's team invited those who, to them, are shaping the emerging local scene. Curators, residencies, spaces with or without a venue, galleries, festivals, production structures, specialized libraries : they carry multiple identities and their modus operandi are just as diverse. They work alone, in duo, in teams, as collectives, with others or between themselves. 
If, since the second part of the years 1990, the wealth of the cultural life mostly relied on a micro-local and ultra-thick association grid, however largely harmed in 2013 by the year Capitale, the end of the decade seems to be the arena of a new effervescence. Facing the distance kept by public authorities towards visual arts, and institutions rarely willing to open to the diversity of artistic propositions existing on the territory, many self-administrated spaces blossomed. Benefiting from few financial support from public authorities, they however are showing singular artistic forms and, are actually largely contributing to reflect a vibrant and attractive image of Marseille. Spangling the central neighborhoods with their presence, more or less visible to the inhabitants, they are often paradoxically little known by those who one could try to gather under the generic name of "general public". Thus, their presence, today, at la Friche la Belle de Mai, seems to bear witness of their importance within Marseille cultural life and its renewal. 
Invited to perform there, how can they assimilate this type of space to show and make sense of who they are? Should they adopt the codes of contemporary art institutions – a stand, artworks on or between 1, 2, 3 walls? Or hacking them to propose devices that open windows on external existences? Walking through the different spaces allocated to them, the visitor will discover the various responses provided: sometimes an exhibition, by Marseilles artists or not, using the presentation modes of contemporary art fairs, but also documentary resources on gentrification, a surveillance device filming artists in residence, an index referring to a library in the city centre, screenings, a shop selling artists' objects or installations to be activated during events. This constellation forms a fragmented whole, with proposals that are as contradictory as they are complementary, in the reflection of the artistic ecosystem of Marseille.
The exhibition format, sometimes unifying, sometimes homogenising and normative, leads to many questions – that we can all have fun answering and that I will leave you with as a conclusion: How is the transition made from an exhibition space, a living and working space, to a shared space that does not belong to them? What does it mean for some of these entities to relocate their work and their productive force within an institution? Can an exhibition such as this one reflect the survival issues of self-managed spaces in Marseille without succumbing to a romantic view on struggle and the aestheticizing of resourcefulness?
Flora Fettah