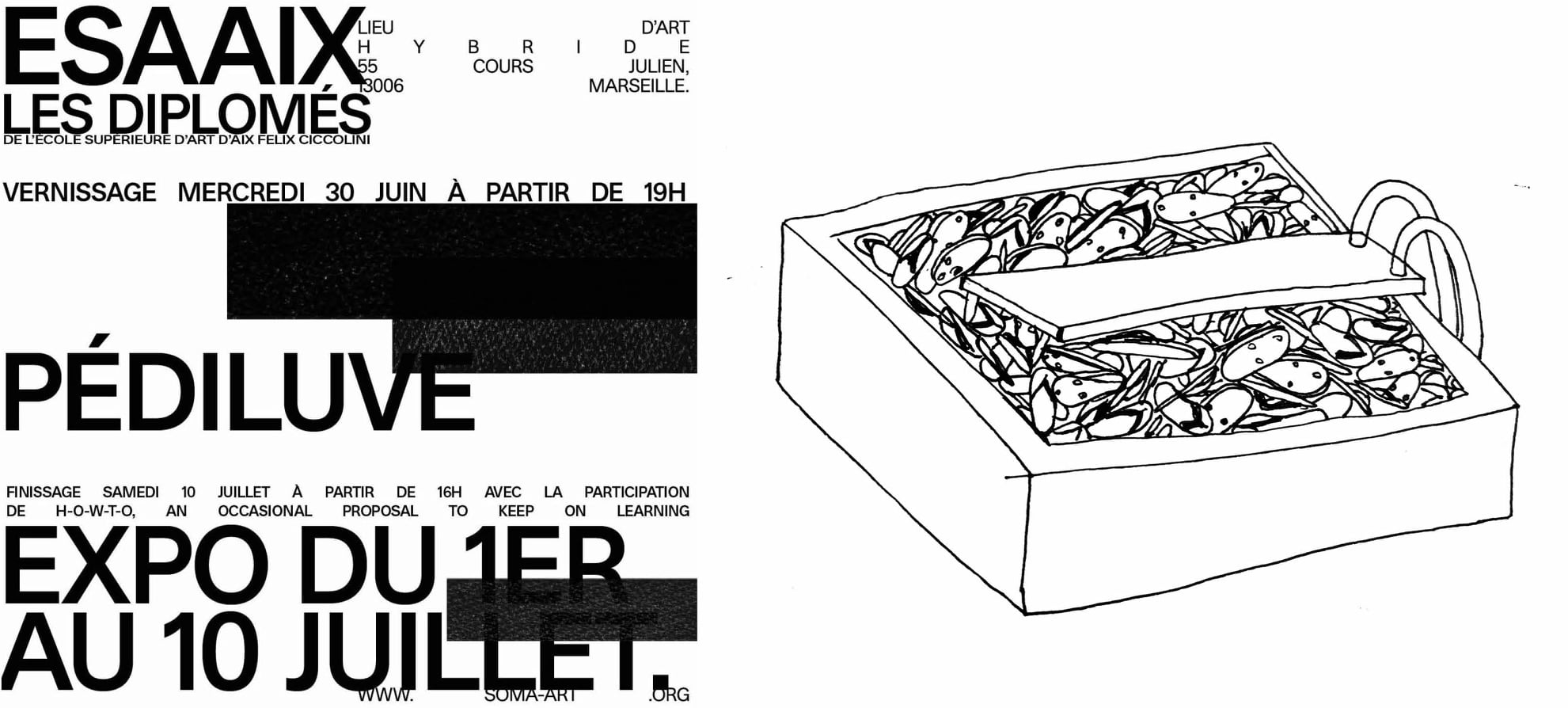 "The first few days were very wet, and the tips of the toes were just soaked…".
And if they had spent five years getting their chests, necks and shoulders wet.
They had to be satisfied with looking at the murky waters of the big pool, but they had never given up on the promise of a summer breaststroke.
Pédiluve gives you an opportunity to get all together before the big swim around screenings, installations and performances.
Artists :
Romane Laulan
Morgane Giorgi
Rémi Lécussan
Lisa Manchau
Alexandre Espagnol
Cam Panda
Elodie Rougeaux
Luca Schaumburg
Lola Kayou
Max Sister-Giudicelli
Amir Yousef
Ambre Petitcolas