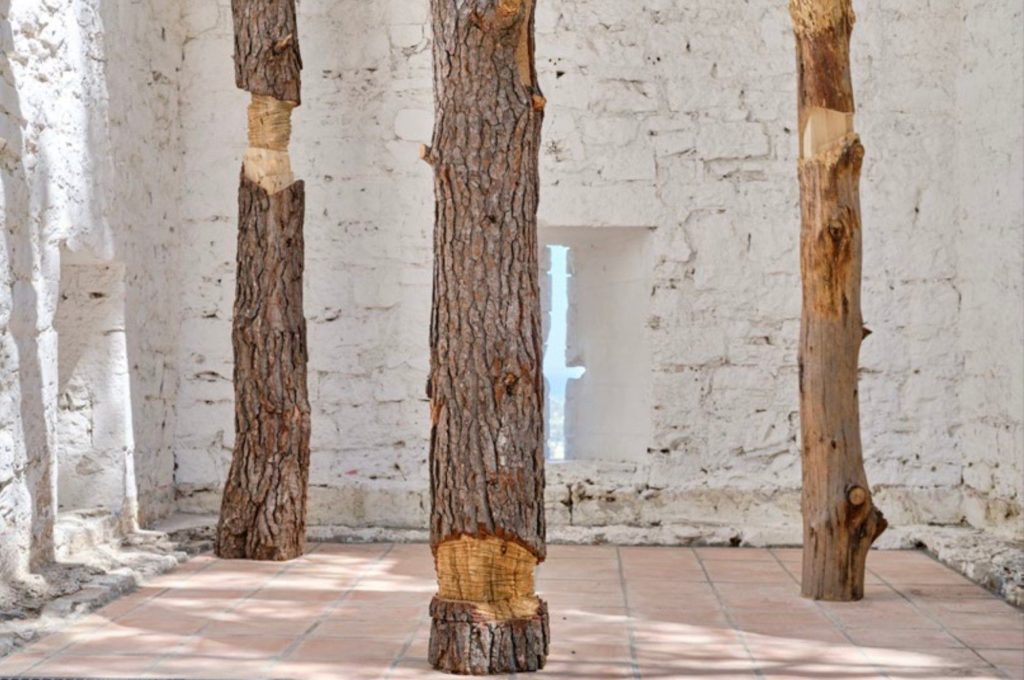 Sara resides in SOMA with her project "d'autres fondements, des partages, des Hommes séparés avec des chiens et des chats. Quinze jours affranchis." The opening of her exhibition is scheduled for August 25th.
Sara Favriau questions the piece and its eco-system, its circularity. She summons forms, symbols and processes of a popular nature to transpose them. Processes by which sculptures, installations and performances are in dialogue; a hut, a pirogue, a bow, a tree, voguing… are elements that form part of her formal and conceptual vocabulary.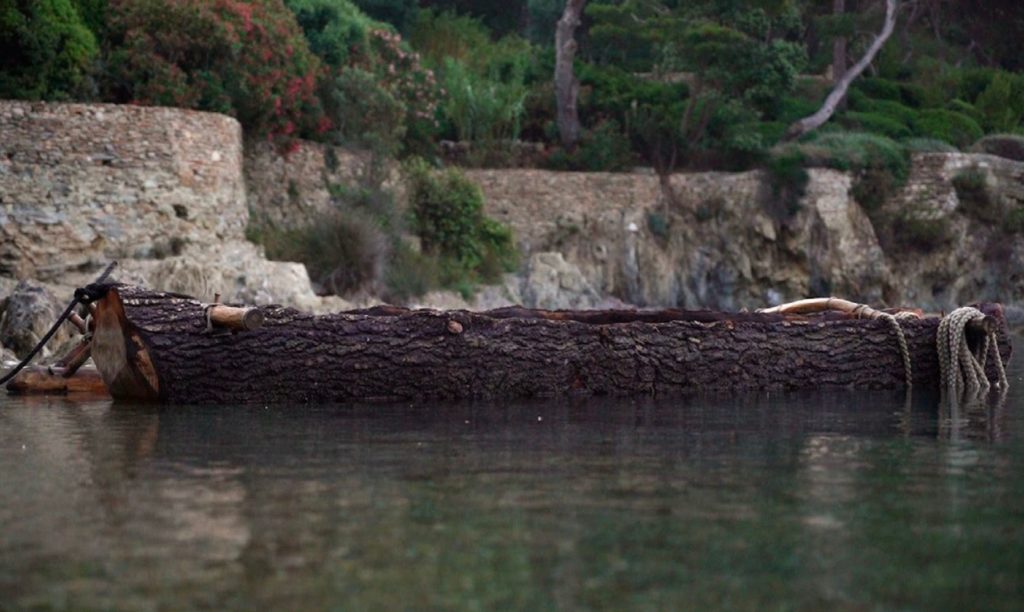 It is an encounter between past, present and future that she has been developing for years. A work that is constantly renewing itself, thus questioning its status as a sanctuary (exhibition, acquisition), towards a possible living status (evolving work, replayed, transformed, altered…)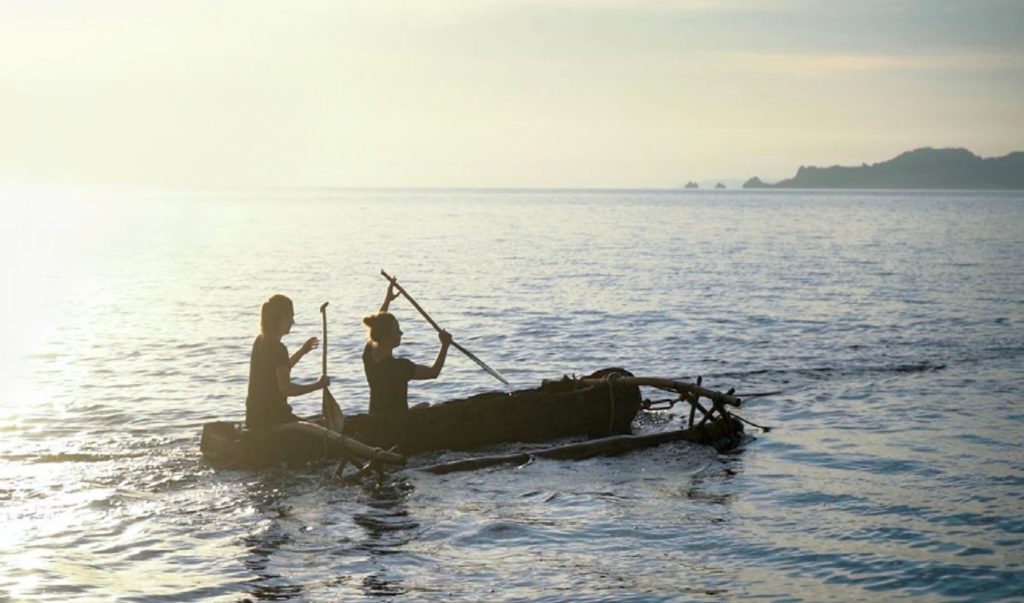 Sara Favriau is the winner of the Prix des Amis du Palais de Tokyo 2015. In 2016, she had a solo exhibition at the Palais de Tokyo: La redite en somme, ne s'amuse pas de sa répétition singulière. In 2017, she had a solo show at the Château de Chaumont, at Independent Brussels and completes a residency Arts et monde du travail with the Ministry of Culture, in partnership with the CNEAI. In 2018, she participates in the first Bangkok Beyond Bliss Biennale as a guest of honour. In 2019, she does the French Los Angeles Exchange (FLAX) residency and participates in the first Rabat Biennale. In 2020 she starts a long-term collaboration with INRAe and biologists from the Mediterranean Forest Unit. She was invited to the Villa Noailles for the International Fashion Festival where she exhibited an installation of sculpted trees from a plot of forest near Marseille studied by INRAe. In 2021, a pirogue-tree crosses the Mediterranean Sea, from the Pesquiers salt marshes in Hyères, where the pirogue was made, to the Carmignac Foundation on the island of Porquerolles. In 2021/2022, she is doing a residency for the Royal Commission RCU and French Agency Afalula, operated by Manifesto, in AlUla, Saudi Arabia.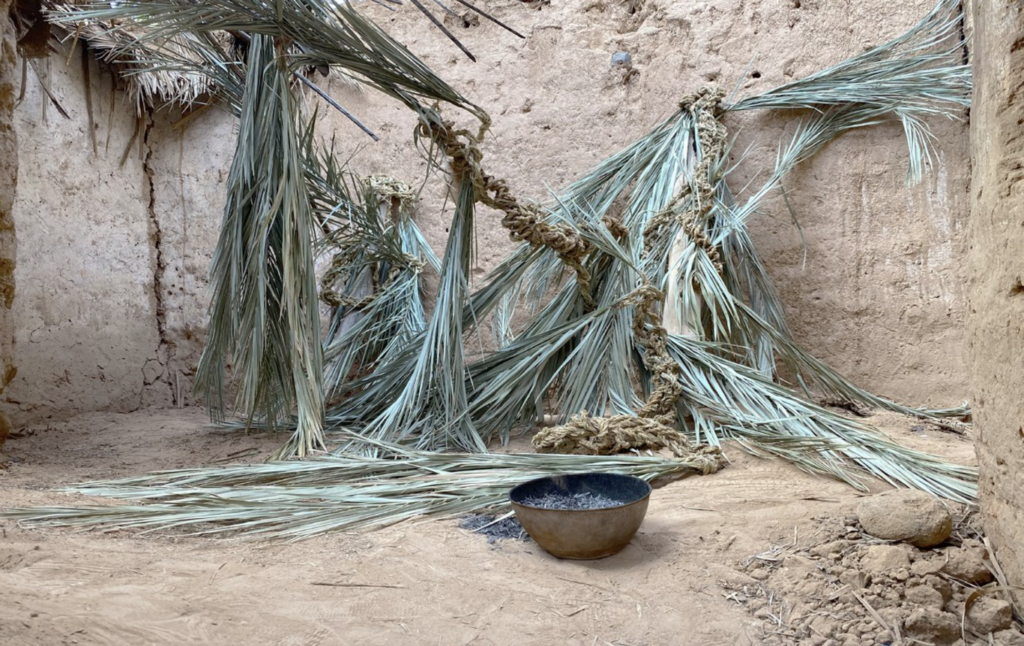 Her work can be found in numerous public collections: FMAC (collection of the city of Paris), FDAC Essonne, FRAC Normandie Caen, FRAC Centre, MAC VAL (permanent installation), BAB (Bangkok Art Biennale)…