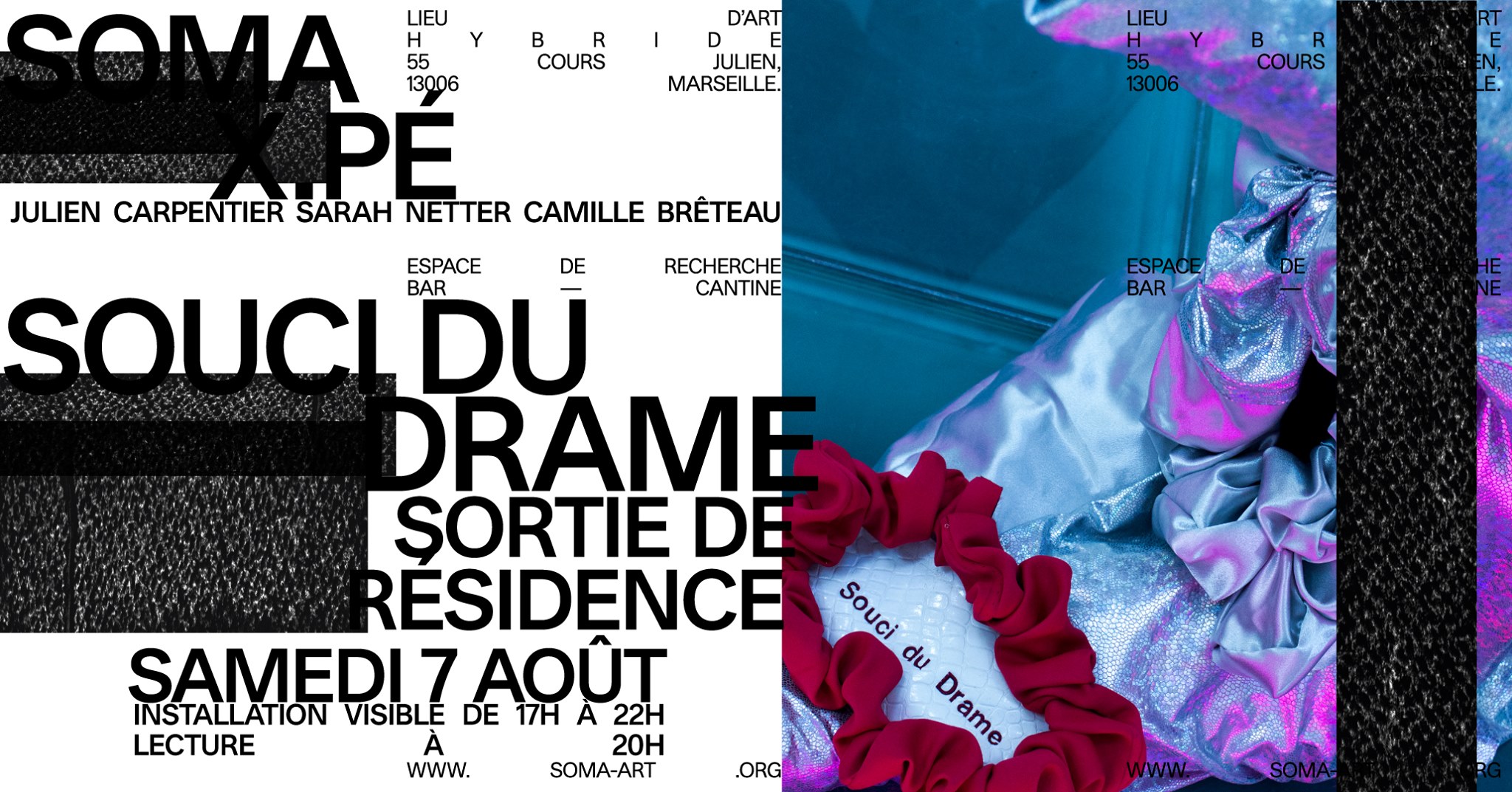 Souci du drame vous invite à découvrir les premiers éléments d'un spectacle à venir, ce samedi 7 août à SOMA.
Souci du drame c'est Sarah Netter, Camille Brêteau et Julien Carpentier. Nous n'avons malheureusement pas pu être au complet durant la résidence car Camille a dû se rapprocher de sa famille pour des raisons personnelles.
Cependant, nous avons entamé la conception de costumes, décors, textes et sons lors de cette étape de recherche-création a SOMA, et sommes très heureux.ses de pouvoir vous les présenter.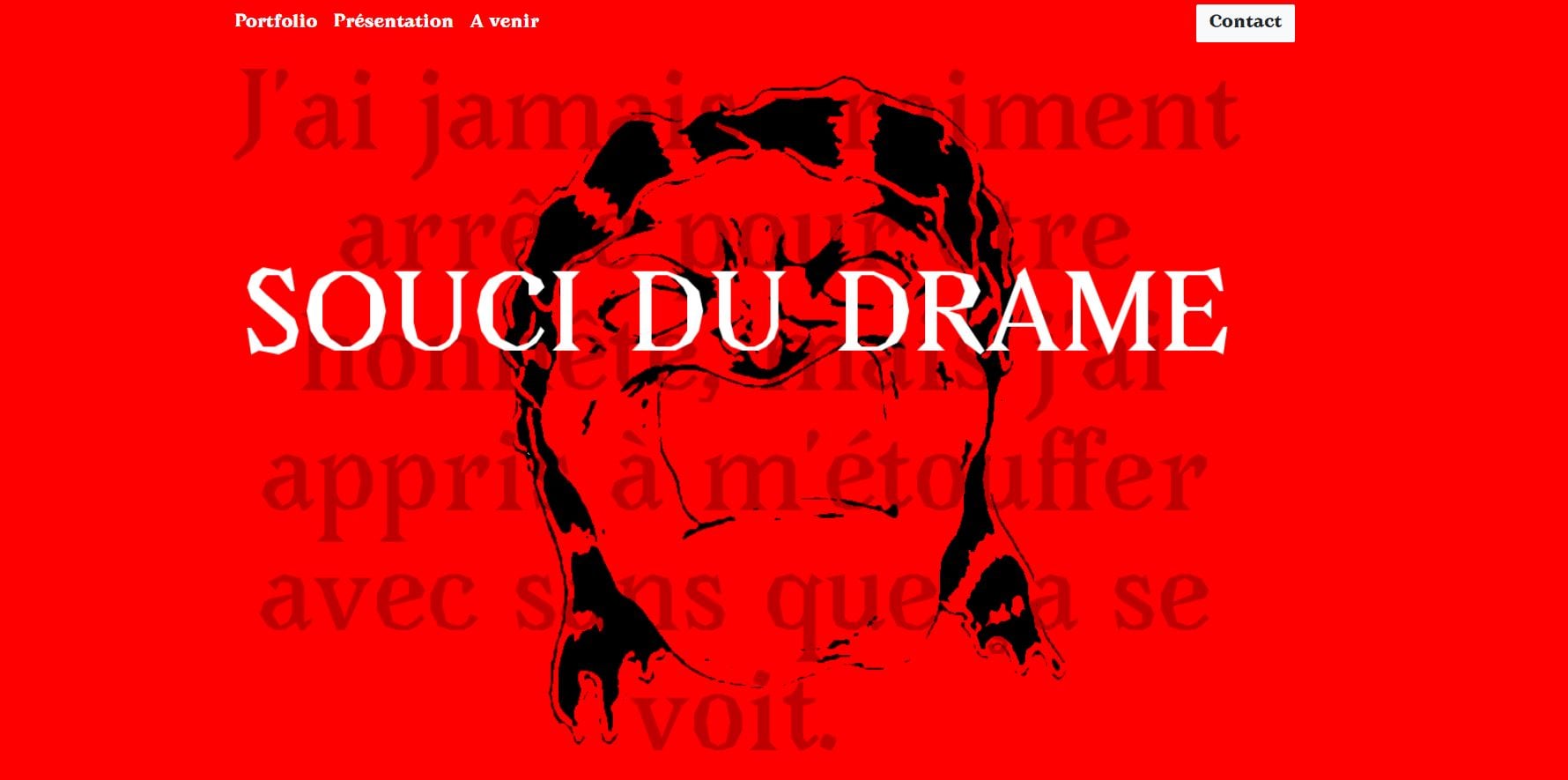 "Performers, sculptors and storytellers, we met each other at the Villa Arson during our studies. Since then, we have continued to exchange on our respective practices and have been able to collaborate on the occasion of collective exhibitions. All three of us have the ambition to formulate a denser project together, which is the fruit of these artistic affinities.
This project is Souci du drame.
From the start, we each expressed a desire for the stage, or at least desire linked to the idea of the stage and the voices. This is why we started this performance project, mot-valise, in which we bring along a whole bunch of other terms: costumes-sets, atmospheres-costumes, sets-speakers, choreography-choruses.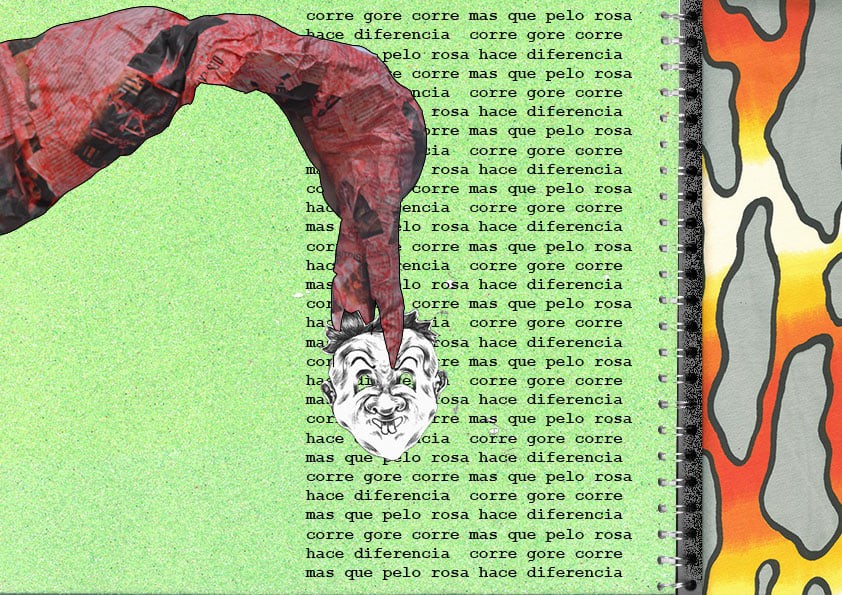 Through writing, we intertwine our prosthetic and poetic wills by creating new narrativities; non-linear fictions that expose, replay and overplay our affects, fears and egos. Our daily lives are manipulated, replayed and overplayed in order to exploit and exhaust the social archetypes that govern and construct our lifestyles. It is by reconfiguring our affects that we extract them from these norms.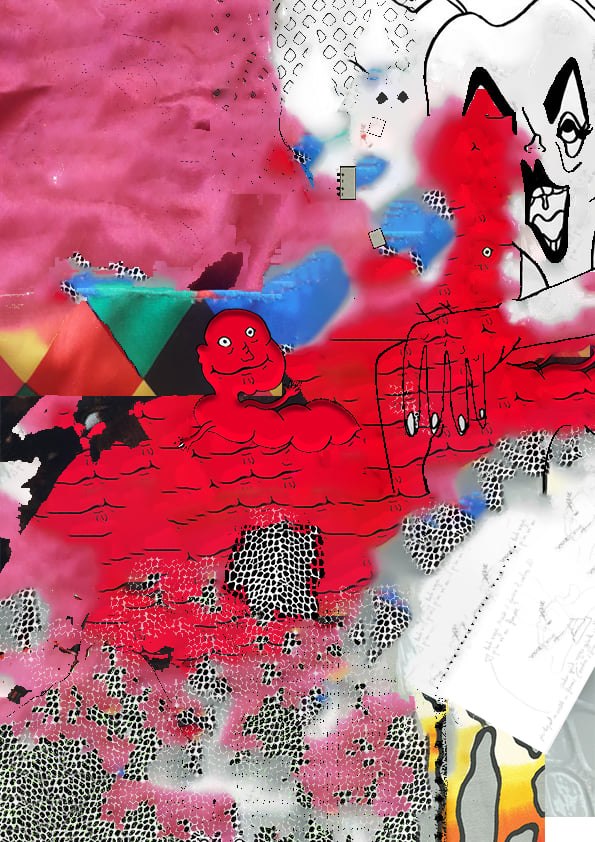 How do you deal with your ego, your jealousy, your fears, your desire to be in the spotlight? How to deal with those of the others? We will therefore be an unusual three-headed dog, who digs and (de)constructs irritated story-bodies.
A dog who scratches the stage 'till the blood comes out, our superficialities; a grotesque dog in an fancy suit who looks for new poses and postures, by dint of sutures, erasures, excesses and doubts. By putting together our fictions, our songs, our costumes, our bodies. Everything will be threadable, disposable, interchangeable. We will be able to seize it and then discard it, pass it around, be in it together. Like a living emotion.