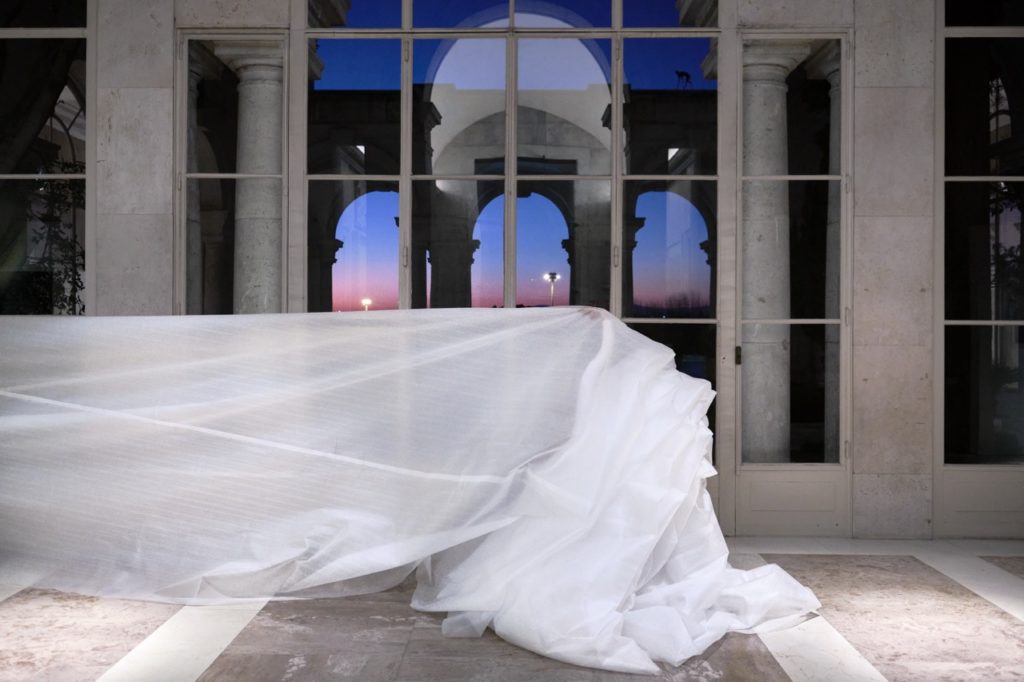 Jenny Abouav lives and works in Marseille.
She works on the relationship between sculpture and the living. Her artistic practice focuses on performance, installation, photography and video. In her pieces, she deploys the poetic and political aspects of resistance present in slowness, emptiness, silence, gentleness and trembling.
She creates ambiances within natural and architectural spaces, bringing light, sound and the body into dialogue with soft materials that have singular perceptive and sonic characteristics.
She has presented her work in France and abroad, notably at the Casa de Velázquez in Madrid, the Centre Wallonie-Bruxelles in Paris, the Festival Parallèle in Marseille, the GMEA in Albi-Tarn, the Performance Crossing Festival in Prague, the ATM: OMNI festival in Seoul, and the International Performance Festival in Riga. She was a laureate of the Kafila 2023 cultural and scientific caravan residency with the Institut français du Maroc.
After completing a degree in Cinema and Audiovisual Studies in Bordeaux, Jenny Abouav moved to Montreal for 5 years to study Visual and Media Arts at UQAM, followed by Interactive Media and Sound Creation. She moved to Marseille in 2016 and obtained her DNSEP with honors from the École Supérieure d'art d'Aix-en- Provence in 2018.