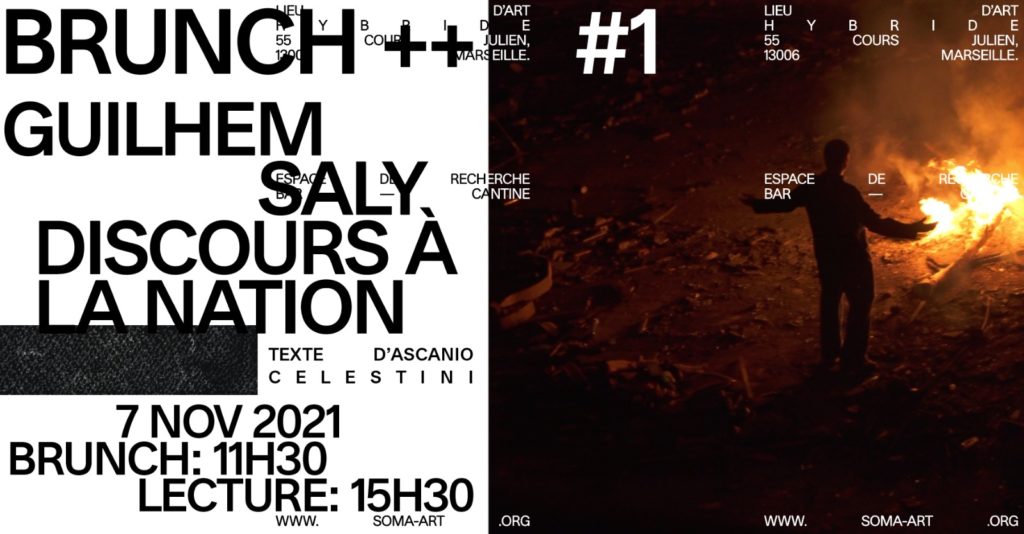 The first session of BRUNCH ++ was presented by Guilhem Saly, performer and comedian.
Guilhem:
"I discovered this author at the same time as the literary movement Taetro di narrazione, also known as narrative theatre, which appeared in the early 2000s in Italy. I was amazed by this way of addressing the audience, without the codes of classical dramaturgy, without construction or character, simply a narrator who tells stories to the public, the people.
I have chosen a few stories to read to you, from his text Speech to the Nation, written and published in 2013, not to introduce you to his general work but simply out of taste and choice of the moment, and to let you hear, discover this language and this form of narration peculiar to this literary current."
"The temerity of the devoted miner who lights the fuse. The insurrection that snakes like a lit fuse.
I, on the other hand, am weaponless.
I am without faith or flags.
I only have a match."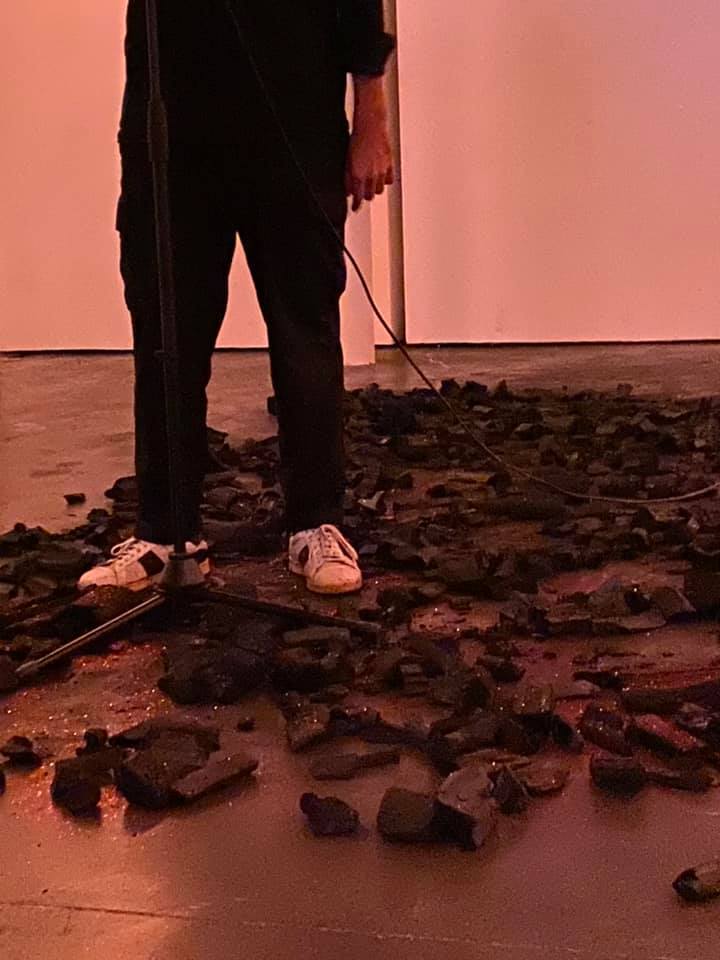 Ascanio Celestini est né en 1972, et vit à Rome. Cinéaste, dramaturge, écrivain, il est l'un des acteurs les plus connus du théâtre narratif, courant spécifique à l'Italie, dans la lignée de Dario Fo. La dramaturgie classique y cède le pas à l'art du conteur, et le narrateur reprend le rôle de l'intellectuel, devenant la mauvaise conscience de son temps.
Débarrassés de tout vernis de respectabilité, ces "discours" parent d'un grotesque aussi comique qu'effrayant les aberrations de nos sociétés modernes. Au cœur de chaque histoire, il y a une image, le ton noir de la fable, une vertigineuse parabole anarchique (et anarchiste) : des mots qui ouvrent en grand des portes dans la tête du lecteur. Avec sa langue inimitable, à la fois tendre et vipérine, sa poésie et son humour ravageur, avec sa conscience politique et un véritable amour des "petites gens", avec son sens aigu de la musicalité, Ascanio Celestini d'année en année construit une grande œuvre.