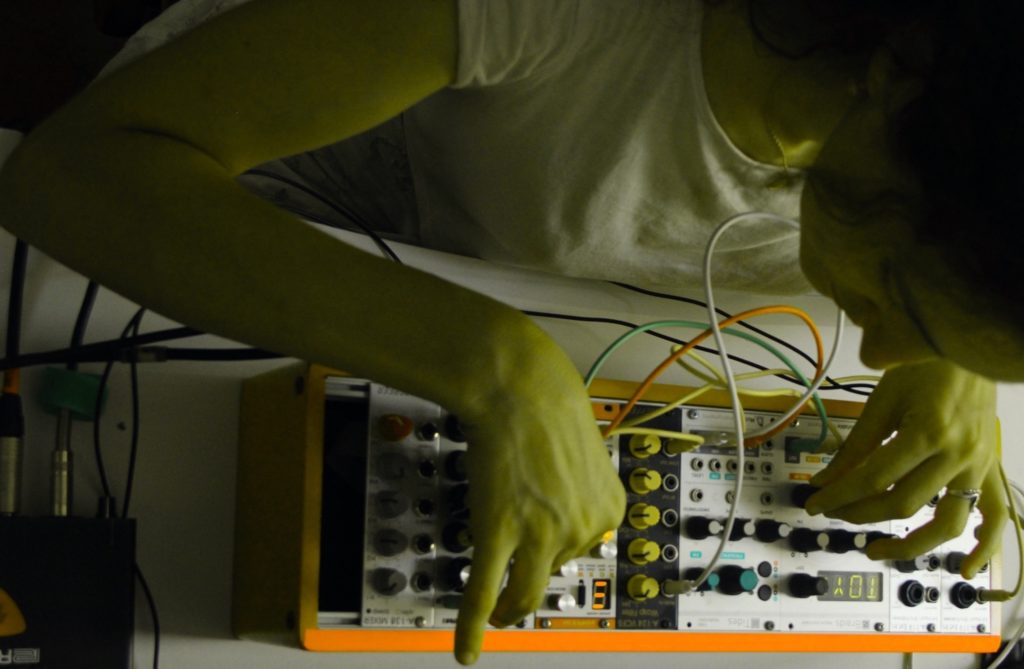 ENSEMBLE IN(DE)FINI : SARAH PROCISSI / HELOÏSE FRANCESCONI / HERVE BOGHOSSIAN 
An ensemble of composer-musicians, a field of experimentation and creation open to new collaborations (and possible new members) with other international composer-musicians, but also possibly improvisers, performers and artists from other disciplines such as dance, cinema/video, plastic arts, poetry… according to the wishes of its members.
SARAH PROCISSI is an electroacoustic composer and oud player based in Marseille. Trained in oriental music, mastering the traditional codes, she willingly ventures on the crossroads, using the oud as a timbre, a sound object, a resonance box. She is active in the projects CLAMEURS, ZOÏ and the duo Sarah Procissi & Julie Lobato.
HELOÏSE FRANCESCONI is a composer and musician (electric guitar, modular synthesizer, voice).
For several years now she has been active in the experimental scene. She collaborates with artists from the musical, literary and plastic fields.
She co-founded the groups Toru (noise rock trio), HHH (ambient trio) and Beatum Teckels (musical theatre).
HERVE BOGHOSSIAN is a composer and musician (guitars, feedback & electronics), active for many years on the various experimental music scenes (Europe, USA & Japan), releasing several solo albums, albums in collaboration with David Grubbs, John Tilbury, Tetuzi Akiyama or in a group (Plateformes, Harsh…) on international labels such as Raster-Noton (All), Confront Rec (Ang), Tour de Bras(Can)… Since 2018, as a solo artist, he is mainly dedicated to a series of long compositions for acoustic guitar.