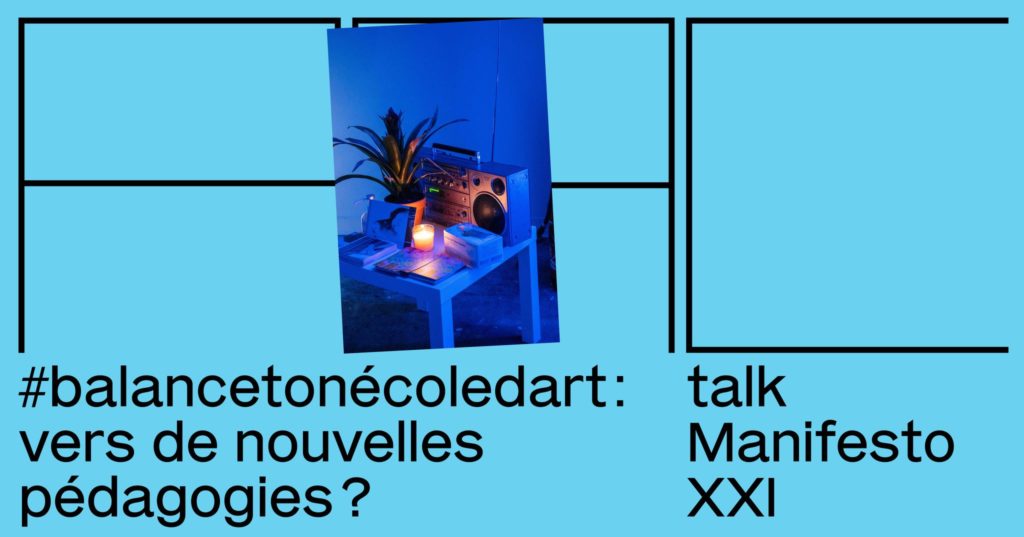 As part of its podcast series Paye ta vie d'artiste! produced in partnership with Provence art contemporain, Manifesto XXI invites you to a talk to discuss the precarity and power relations that infuse the art world, sometimes starting at school.
Because art often involves the intimate and personal journey of its creator, it can be exposed to subjective evaluation criteria with blurred contours. Interpersonal relationships, a form of seduction or affects then come into play, blurring the boundary between personal and professional life. These dynamics sometimes lead to situations of abuse, as witnessed by the many initiatives to denounce them, such as "Balance ton école d'art".
How are these dynamics perpetuated after leaving school and throughout artistic careers? How can we break away from them and rethink them in order to establish healthy relationships between the various players in the art world?
With
– Barbara Satre, Director of the Aix-en-Provence School of Art
– Fanny Lallart, artist, graduate of the Ecole Nationale Supérieure d'Arts de Paris-Cergy, co-founder of the magazine Show
– a student from the fine arts school in Lyon, member of the union Le Massicot
The talk was moderated by podcast co-director Sarah Diep, with Anne-Charlotte Michaut, art editor at Manifesto XXI.