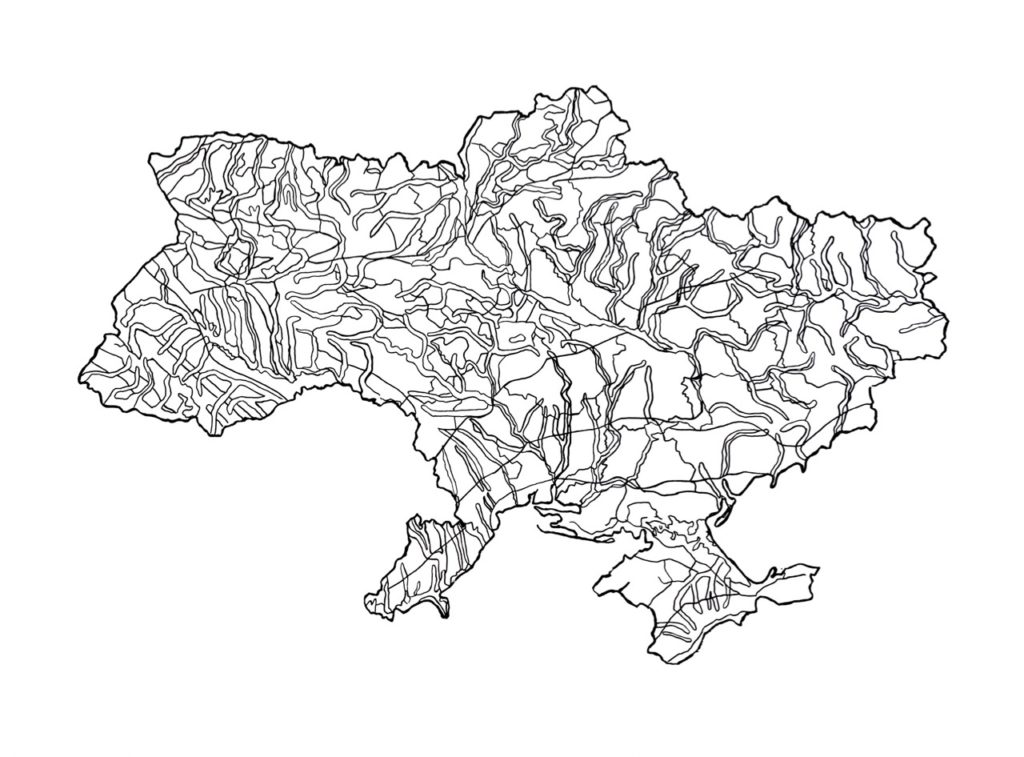 Participant.es de l'exposition:
Sinopa / Ann Mysochka / Collectif MŌN: Glib Zelgin , Kateryna Prokopova,  Lina-Mariia Shlapak, Oleksandr Shcherba
FR:
Cette exposition est une réflexion autour de l'expérience de vie dans les parties différentes des périphéries ukrainiennes. Nous partageons nos sentiments communs d'amour et de douleur.
Au moment où chaque jour tu confrontes la peur de la mort — la tienne, celle de ta famille ou de tes amis  — l'art peut sembler insensé. En même temps, c'est le seul moyen de transmettre les pensées et sentiments qui t'interpellent.
L'exposition accueille les oeuvres d'artistes ukrainien.nes conçues depuis le début de la guerre. Ce sont des reflets visuels de leurs émotions incarnées par des posters, graphismes, collages et performances.
EN:
This exhibition is a reflection of how we experience the war while living on the different sides of the Ukrainian border. We are sharing common feelings of love and pain. 
When every day you are facing the fear of death – your own, that of your family or your friends – art can feel meaningless. At the same time, it is the only way to convey thoughts and feelings that bother you. 
The exhibition consists of the works made by Ukrainian artists during the war. These are visual reflections of their emotions embodied in the form of posters, graphics, collages, and performance.
Dates:
25/07/2022 BURIAK POSTER WORKSHOP — CRÉATION DE POSTERS BASÉS SUR LE MAGAZINE D'AUTEUR « BURIAK » (LINA MARIA)
26/07/2022 WORKSHOP DE CRÉATION PLASTIQUE THIS IS ME (COLLECTIF MŌN)
28/07/2022 VERNISSAGE
18H: OUVERTURE DE L'EXPOSITION DURING THE WAR
19H: PROJECTION + PRÉSENTATION DU COURT-MÉTRAGE YADRO (COLLECTIF MŌN)
20H: DJ SET ANN MYSOCHKA
21H30: DJ SET ZALTAN ANTINOTE + LOW JACK
29/07/2022 PERFORMANCE HEADER (COLLECTIF MŌN)
30/07/2022 PERFORMANCE PEOPLE KILL, PEOPLE HEAL (COLLECTIF MŌN)
9/08/2022 FINISSAGE + DJ SET ANN MYSOCHKA + PEET